Why our study programme?

Why study electronics and communication technologies?
Electronics and wireless systems can be found almost everywhere nowadays. Without these technologies, robotic vacuum cleaners wouldn't work, mobile phones wouldn't exist and laptops wouldn't connect to Wi-Fi. In the modern car, the price of electronics is beginning to dominate the price of other components - it includes not only various sensor and navigation systems, but also inter-car communication, radio and TV reception, and simple telephoning.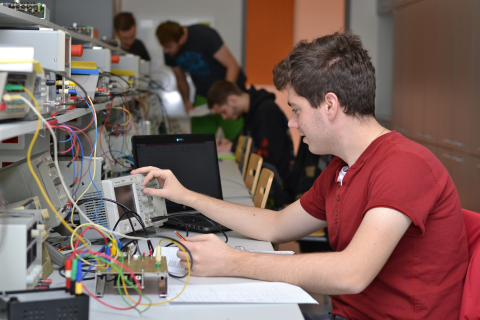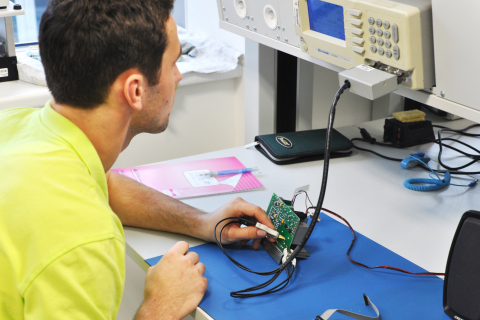 Graduates of the Electronics and Communication Technologies programme will find employment in almost all fields. Currently, graduates of the programme are employed by car and aircraft manufacturers, mobile operators, manufacturers of radar systems and electron microscopes. Our graduates can also be found in research centres, specialised government offices, local and national government, universities and schools.
The programme is offered both in full-time form (normal classes from Monday to Friday) and in combined form. The combined programme is concentrated in a few days of contact teaching. Most of the teaching takes place remotely (on the Internet), so the study is particularly suitable for students with regular employment.